Andersen Landscape MAINTENANCE
Weed control and turf services
A Professional Lawn Care Program at a
"Do-It-Yourself-Price"
Pre-emergent / Post-emergent application
Pre-emergent / Post-emergent & Fertilization
Fertilizer & Grub Control
Pre-emergent / Post-emergent application
Your lawn says a lot about your home. Think about it – what is the first thing someone sees when they drive by your home or pull into your driveway? While they may take note of your home, the lawn is normally the first thing that will catch their eye. A lawn that is well cared for does more than add curb appeal and value to your home. When your lawn is maintained and free of weeds and invasive grasses, your home automatically looks nicer and provides a nicer place for your children or pets to play! Andersen Landscape Maintenance has been serving Lubbock, Texas, for over 20 years with professional lawn spraying and weed control services. With owner Mark Andersen, we offer fast, experienced, and knowledgeable service that you can trust.
Lawn Spraying & weed Control
Regardless of whether or not it has rained a ton in west Texas or not, you are bound to get some pesky weeds popping up in your lawn every year. No matter where you live or what kind of grass you have, weed control can be a relentless problem that needs to be tackled head-on. At Anderson Landscape, we aim to help you eradicate those pesky weeds and keep your lawn looking good all year long. If you are looking for professional weed control and removal services in Lubbock and its surrounding areas, get in touch with Andersen Landscape.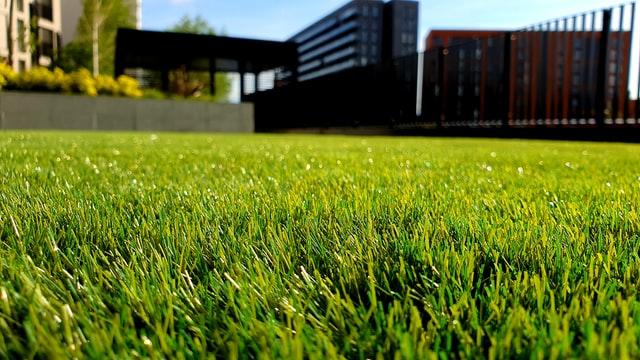 While you can always mix up do it yourself chemicals to try and rid your lawn of weeds, your best bet is to call us! Our experts know the best ways to treat and prevent weeds at the same price or lower than you would pay on your own! We aim to ensure that we deliver nothing but the best for you and your family.